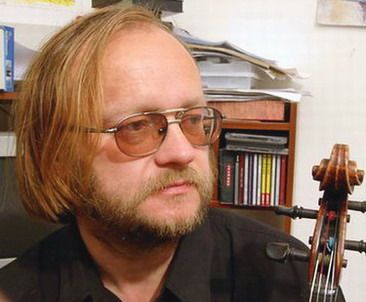 Viktor Christosov ( viola )
Born in St Petersburg (Russia), he graduaded from the musical college named "Mussorgski" in 1976, and from the "Rimsky Korsakov" Academy in 1981.
He was a member of the Philharmonic Orchestra and of the St. Petersburg's Orchestra of the Opera. He gave recitals in Russia and Israel.
Since 1989 he lives in Israel and is principal violist of the Haifa Symphony Orchestra.
He is also a member of the Kinneret String Quartet since 1989.