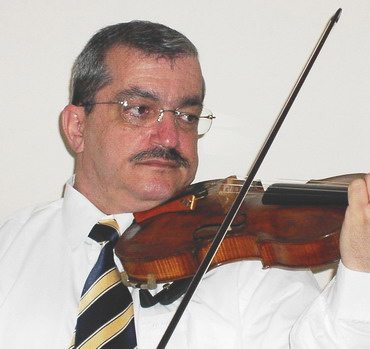 Marian Rapaport ( 2nd violin )
Born in Bucharest (Romania), Marian graduated from the "F. Mendelssohn-Bartholdy" Academy in Leipzig (Germany). Among his teachers were Professor Gyorgy Garay, Stefan Gheorghiu, Modest Iftinchi and Silvia Marcovici.
During the years 1978-1983 Marian played as first violinist in both the Symphony and Chamber Orchestras in Gotha (Germany). He gave recitals and also played as soloist with symphony orchestra and various chamber music ensembles.
Marian is a member of the Haifa Symphony Orchestra since 1984, and violinist in the Kinneret String Quartet since 1989.